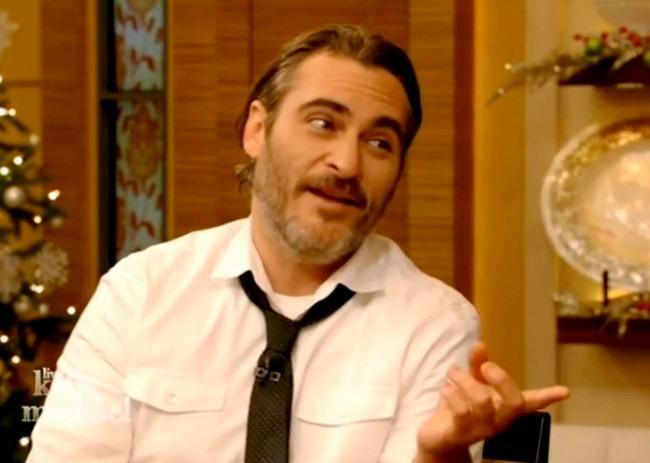 Joaquin Phoenix is a pretty awkward guy. Last night Phoenix went on Letterman and shared a story about his yoga instructor, and how they eventually started dating and were now engaged to be married. Pretty cool right? Only problem is Phoenix made the whole story up.
According to The Hollywood Reporter:
"I think like my life's so boring, and it seemed like something exciting to talk about, and I wanted the audience to like me," he said. "They really like people getting married…. I can get engaged again, if you like?"
"I did not play a prank on him — he knew that I was joking around," he said in reference to telling Letterman he was getting married to his yoga instructor. "Did I say that? I was in bed too, I was getting ready for this show. I have no idea what I said." He then denied doing yoga at all."
I dont know why Phoenix lied about this. Making up an alternative life when you already live a pretty awesome life is weird in my opinion. I hope this doesn't become a trend of actors trying to one up this hoax by Phoenix.