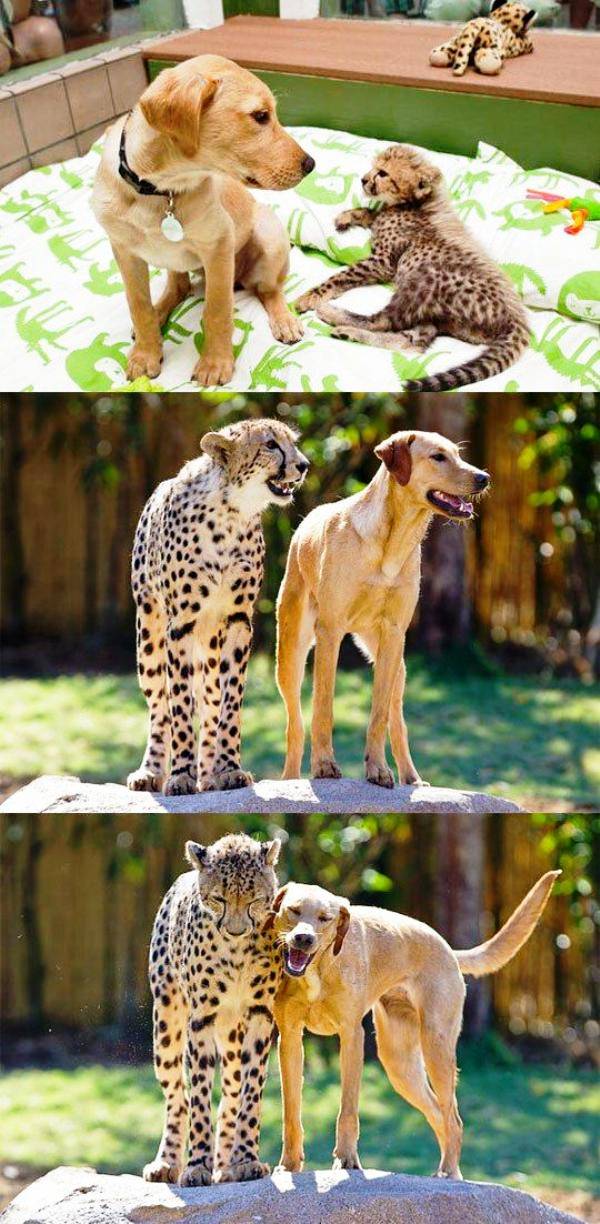 Via PBH2, a dog and leopard grow up friends. Aww!

Talk about unusual and hilarious! A parakeet tricks a kitten with an olive branch then closes the cage.
4. Unusual Animal Friendships: Kitten And Puppy Become Snuggle Buddies

A newborn puppy is the snuggle buddy of an equally young kitten. Heartwarming!