If you've never seen Sara Jean Underwood before, prepare for a feast for the eyes! While a student at Oregon State, she was selected as a Playboy Playmate in 2005 and subsequently became the Playmate of the Year in 2007 while making guest television appearances on G4's Attack of the Show and MTV's Ridiculousness. The rest, they say, is history. For your pleasure, enjoy PBH2's collection of the thirty hottest Sara Jean Underwood GIFs ever:
Bonus Hot Sara Jean Underwood Videos
Bonus Sara Jean Underwood GIFs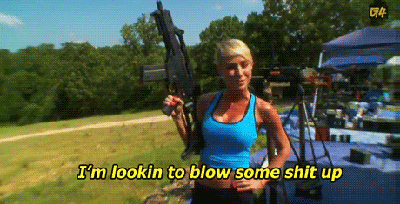 GIFs above comes via our friends at Guyism, The Roosevelts, imgur, and tumblr.
If you enjoyed the hottest Sara Jean Underwood GIFs ever, you need to check out our posts on the 75 hottest GIFs and the sexiest GIFs ever!